Habitat Development and Management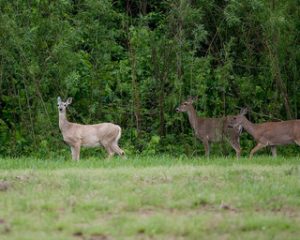 Improvements to the habitat can increase the quantity and quality of the wildlife that use your property. Many of these improvements to the habitat can be achieved with small cost input. Diversity is a key ingredient to improving wildlife habitat and this can be accomplished with proper integration of your wildlife and forest management.
The following are some of the services that MID-SOUTH FORESTRY provides:
Mapping of habitat and assessment of habitat quality.
Identification of factors that restrict population, age structure, male/female ratio, animal quality or species diversity.
Integration of Forest and Wildlife management plans to insure compatibility and desired wildlife response.
Food plot development and management that evaluates placement size,composition, seasonal vs. annual use and annual maintenance requirements.